Review by: Archangel Dynamics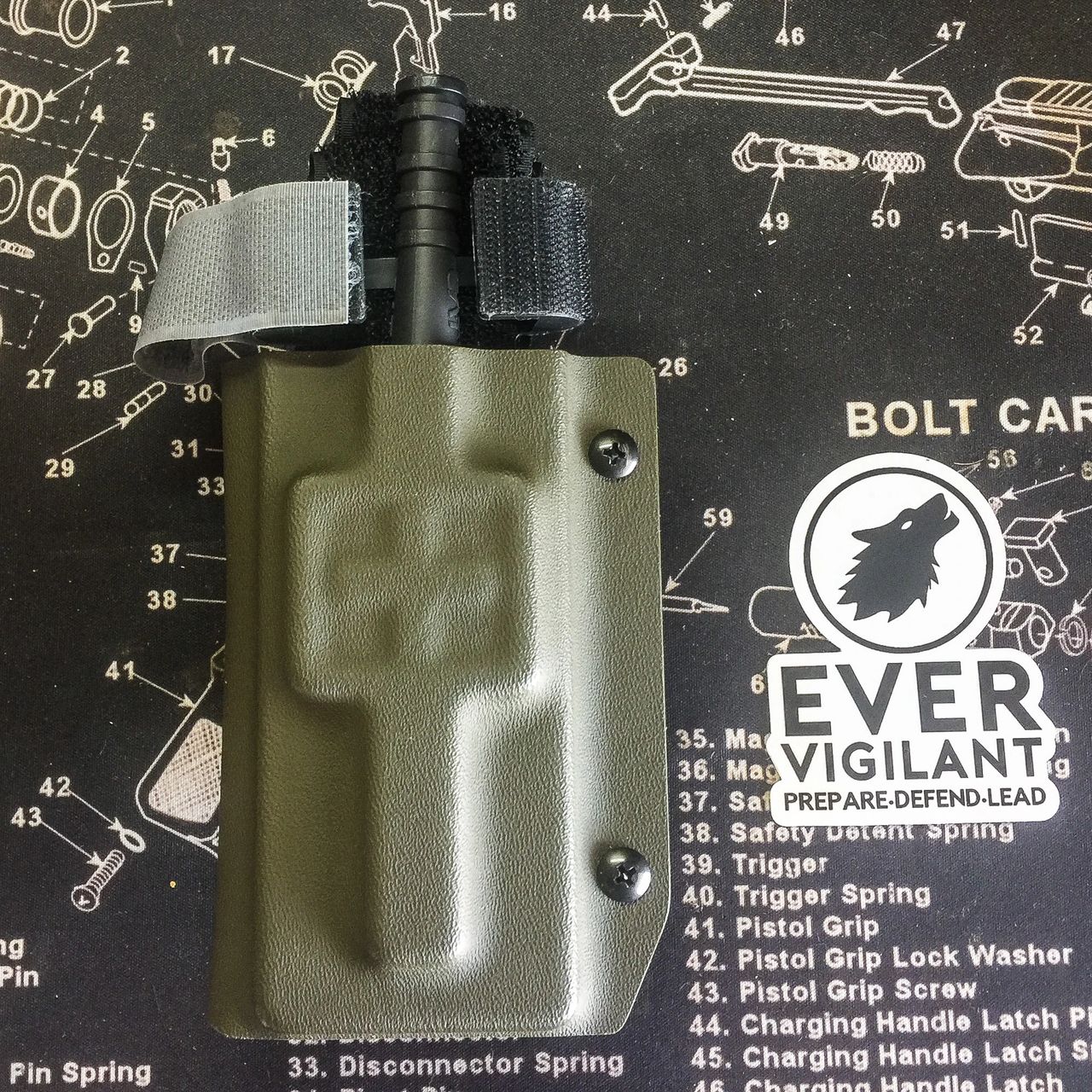 Uncontrolled hemorrhage is the leading cause of death from trauma. A human being can bleed to death in as little as 3 minutes from an extremity hemorrhage involving a major artery. I can promise you that a Paramedic will arrive within 3 minutes of your call for help pretty much no where. As such, a Tourniquet should always be a part of your Every Day Carry (EDC). A common complaint that I hear from students is that tourniquets are somewhat bulky, and need to be carried in a fashion that allows for rapid access for self application, or to be applied to someone else. This makes carrying one in a pocket, purse or bag less ideal.
Enter the Vigilant Wolf Kydex Tourniquet Carrier. The carrier is a belt mounted, open top holster that is designed to fit the Generation 7 North American Rescue Combat Application Tourniquet (CAT). My testing revealed that it will also securely carry the older (and still CoTCCC Recommended) GEN 6 CAT as well. It features a secure belt mount that will work on most standard or duty belts. It is manufactured from high quality, proven 0.80 Kydex, and is available in a wide range of solid colors and several styles of camouflage, including Multicam and various Kryptek patterns. It features a rugged and easy to use Blade Tech belt mount on the back, and adjustable retention screws on the body of the carrier. It is hand made right here in the USA using American Made components.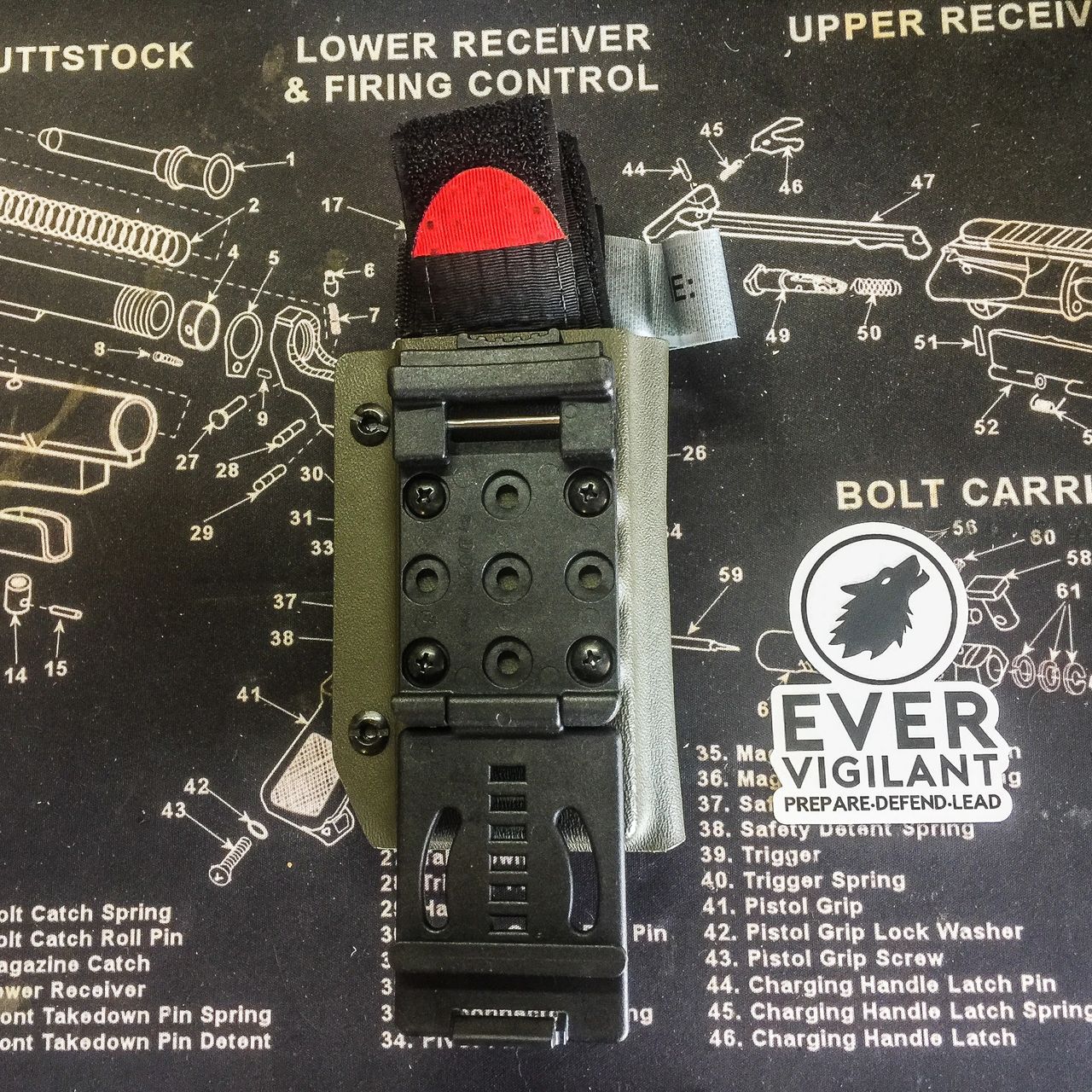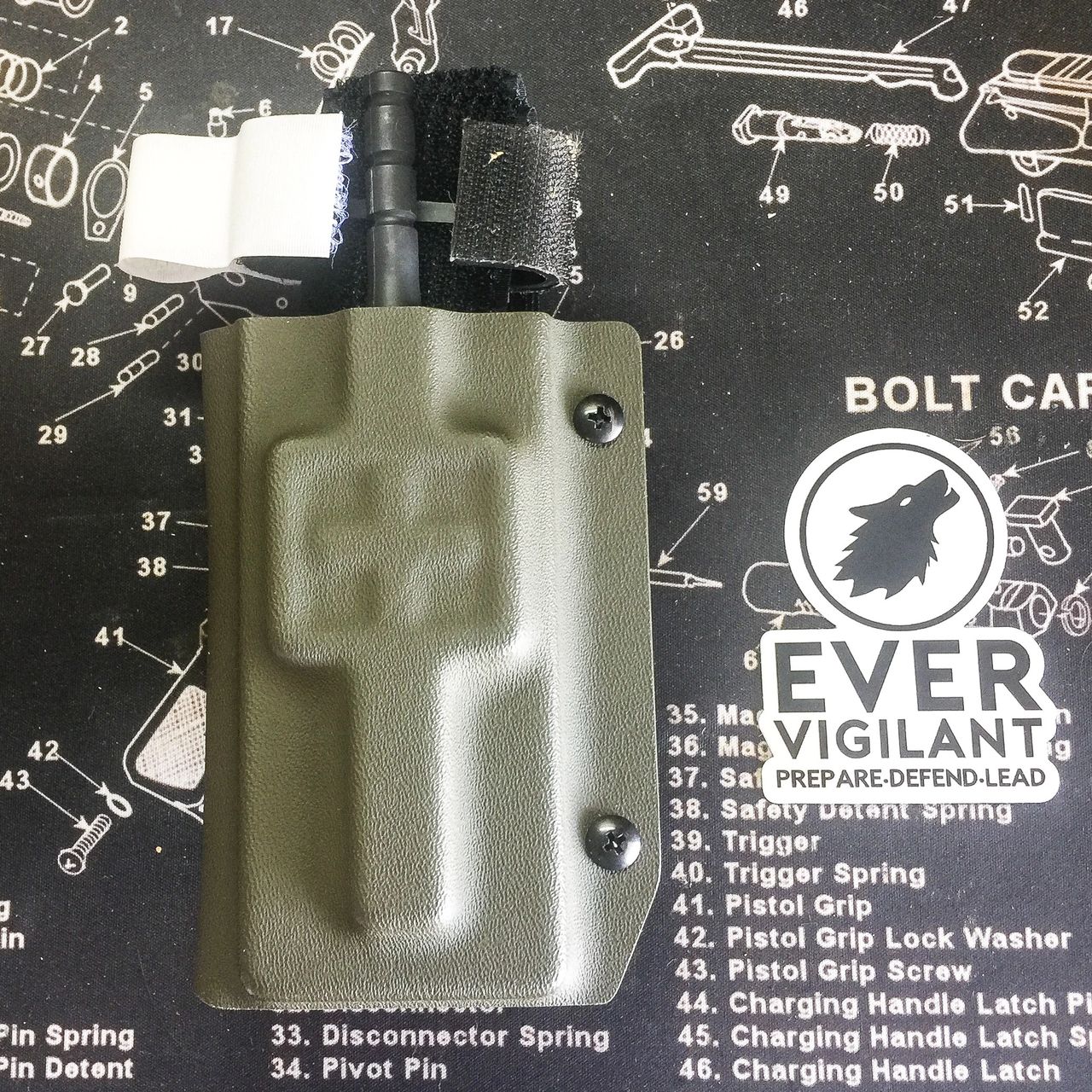 As with everything else on our web store, I only sell products that I have hands on experience with, and I only collaborate with businesses who take pride in producing a high quality product. Joe put an extreme amount of attention to detail into this carrier. There are no rough edges that will snag on clothing, and he used very high quality components in its construction. This is now my favorite TQ carrier, and I have tried just about every one on the market.
Purchase your own on the Archangel Dynamics web store here!