Article Courtesy of: Archangel Dynamics
H&H Thin H Bandage Compression Dressing

At the end of 2018, we began work on our Generation 2 IFAK. We decided to move away from nylon MOLLE Pouch configuration to an impulse sealed bag, to reduce overall cost, and to allow the end user to store their IFAK in the pouch of their choosing. In doing so, we had to be very careful with the components that we chose to include. We wanted to incorporate a purpose built pressure bandage, but, most had very bulky packaging, and although this does not detract from the capabilities and functionality of other bandages on the market, in a sealed plastic bag, mere millimeters count.

Enter the H&H Thin H Compression Dressing. The Thin H features a 4" x 7.5" absorbent pad, an attached elastic wrap, and the H-Cleat, which is where the bandage gets its name. The bandage also features velcro and a a clip at the end to secure the wrap once the bandage has been placed. The H Cleat allows the responder to direct pressure to the source of bleeding. The Thin H comes packaged in thick, plastic material with several pull tab locations to aid in opening. The packaging is rugged, and will protect your bandage from the elements until needed.

The Thin H is available in the Flat Fold (packaging dimensions: 4″ x 9″ x 0.5″ the version we chose for our Gen 2 IFAK) or Standard Fold configurations (3.2″ x 7.5″ x 1.125″). Both are a great option when space really counts.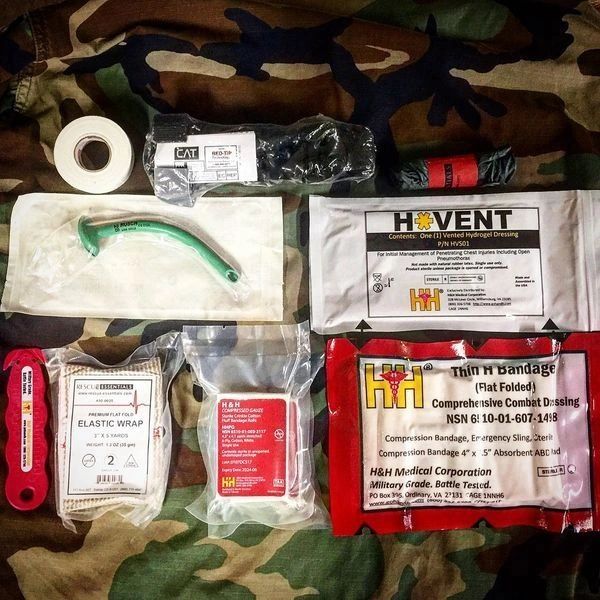 If you are looking to add an outstanding, feature packed and compact pressure bandage to your trauma kit, IFAK or Every Day Carry we highly recommend the Thin H bandage from H&H. Order yours today from our webstore:

www.archangeldynamics.com
#hbandage #thinhbandage #gohandh #trauma #pressurebandage #ifak #edc #tacticalmedicine #woundpacking #stopthebleed #traumakit #preparedcitizen #refusetobeavictim